Best Online Arabic Classes: Learn Arabic Online With Natives – 2 Free Trials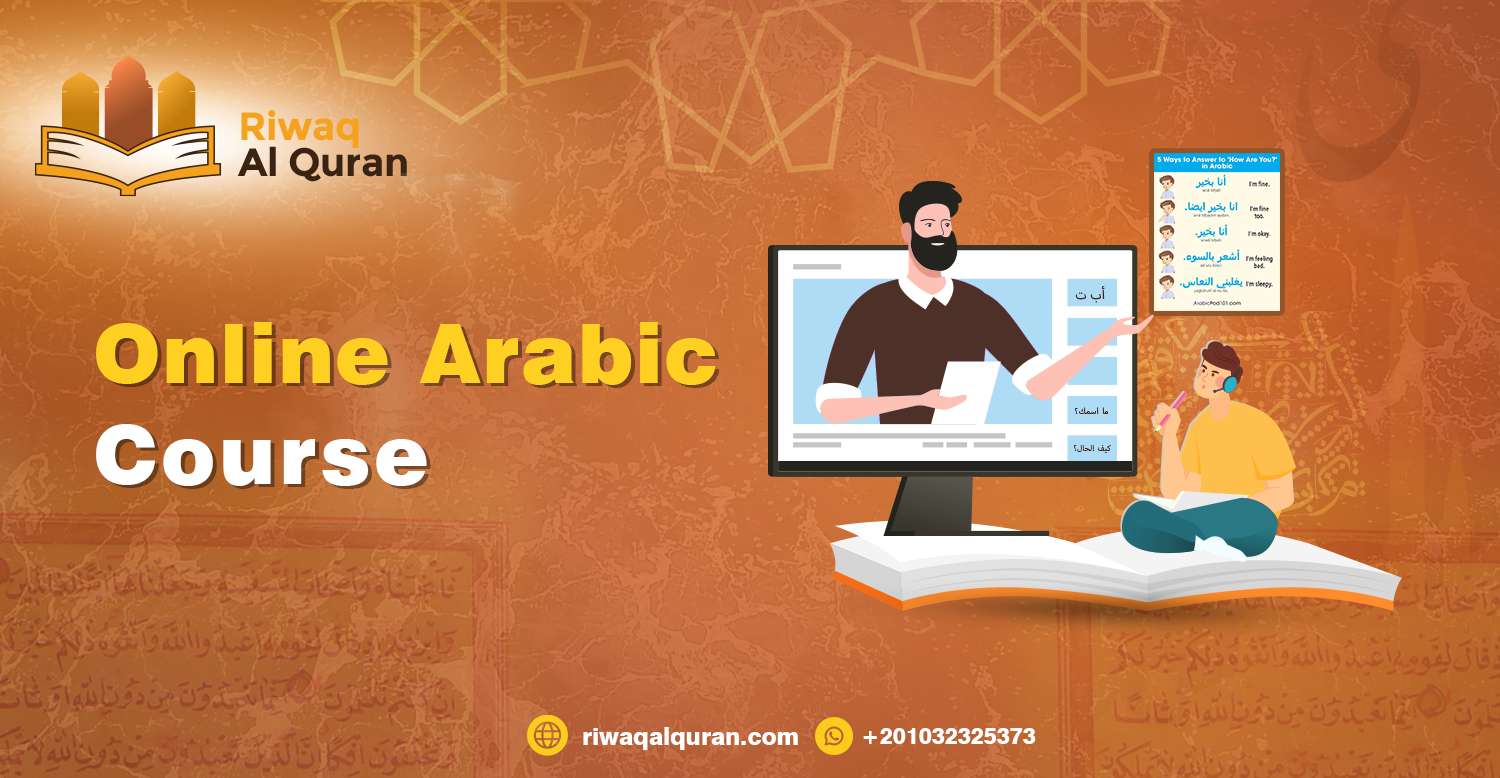 Riwaq Al Quran Institute offers you the best online Arabic classes that cover a diverse range of topics in order to help you improve your listening, speaking, reading, and writing skills step-by-step.
Online Arabic Classes With Native Expert Teachers
Arabic, one of the most spoken languages ​​in the world, is wanted to be learned by many people. When you want to learn this deep-rooted and rich language and go to language courses, many of them will undoubtedly put many grammar books in front of you and offer a challenging education path. So maybe the time spent with inexperienced methods will be wasted because it will not be permanent and effective.
If you are looking for the best online Arabic course to learn the language or to improve your current Arabic level and you do not know which way to follow this process in the most effective and permanent way, you are at the right place. You seem to be wondering why this is the right place. Let's see why…
Riwaq Al Quran Institute offers you the best online Arabic classes that cover a diverse range of topics in order to help you improve your listening, speaking, reading, and writing skills step-by-step.
Best Arabic Courses Online
Riwaq Al Quran Arabic online course has been carefully designed by native Arabic tutors and experts in teaching Arabic to non-Arabic speakers. It begins from the very basics with real beginners and continues with the students until they achieve mastery of the Arabic language. It also provides the students with glimpses into different traditions and real-life situations in Arabic and Islamic culture.
The series we use in our Arabic online classes consists of 4 main levels, each one of which has a collection of more than 15 Arabic language lessons in order to help our students learn Arabic quickly and effectively through reading and speaking along with writing and listening.
It also contains a comprehensive collection of Arabic grammar rules that allow you to convey precise meanings while expressing your thoughts in Arabic conversation or communicating with others. So, whether you have no prior exposure to the Arabic language or you are looking forward to expanding your knowledge of Arabic, this is the best Arabic course for you!
Arabic Course Features
Arabic can be learned through the synthesis of grammar and practical speech. If you get overwhelmed with grammar, it becomes unmanageable and you neglect to practice. If you only focus on practice, as we are talking about Arabic, you cannot form sentences without a certain grammar knowledge, then your learning will be completely incomplete.
You probably blame yourself for not being able to do this. However, the problem is in the teaching technique not in you. So, how can we avoid these common mistakes in learning Arabic? and what are the factors that make ours the best online Arabic course for beginners and advanced students?
1- We Start with the Basics
No doubt that a prominent and easy way to learn Arabic is to take it bit by bit and start with the basics such as the most frequently used words or the simplest Arabic grammar rules. At Riwaq Al Quran, our top online courses in Arabic take you from having zero experience in the language to a high level one step at a time as it is the cornerstone of learning any language and can catapult your progress.
2- Every Single Language Skill Is Covered
When we learn a new language, there are four foundational skills related to each other that everybody needs in order to achieve fluency. These cornerstones of learning the Arabic language, or any other language, are listening, speaking, reading, and writing.
Our online Arabic classes cover the four skills equally in a proper way as each unit contains a diverse collection of lessons so as to ensure that our students are effectively practicing their Arabic through listening and Arabic conversation along with reading and writing.
3- You Will Not Learn Arabic Only!
Our general Arabic program will take you on a tour of the amazing Arabic culture as the material and sources we use in Arabic language teaching also provide you with glances of the Arabic culture, both national and Islamic. You will not only learn Arabic online, but you will also go on a tour of the amazing Arabic culture as languages are the tools people use to express themselves.
4- Special Attention to Arabic Vocabulary
Vocabulary boosts all areas of communication and makes it more valuable and to the point. It also boosts your writing skills as it gives you the ability to convey precise meanings and speak Arabic effectively.
As we believe that enhancing your vocabulary treasury with new words is essential in the learning process of any language and facilitates Arabic conversation a lot, our online Arabic program at Riwaq Al Quran focuses on providing you with a diverse collection of practical vocabulary used in real-life situations along with the other skills all through our online Arabic classes.

5- Native Arabic Tutors
The learning process with a native speaker continues much faster. At the same time, it ensures the development of factors such as accent and fluency at the required level. You can get this chance thanks to the best online Arabic course we offer!
You can now learn Arabic with native speakers online who have broad experience in the field of teaching Arabic online to non-Arabic speakers. Moreover, the majority of our teachers are certified to teach Arabic online and graduated from Al-Azhar which is regarded as one of the most reputable and authentic universities all around the Islamic world.
6- Customize Your Own Study Plan!
One of the main factors that distinguish us is that we do our best to make studying Arabic online way easier for you and all your family by giving you the ability to create your own schedule and adjust your available hours any time of the day to what suits you best.
According to research, motivation is directly proportional to timing. Motivation is something that can be kept alive by being in the right place at the right time and working in line with your goals and ideals. You are the one who knows yourself best. The lesson hours planned in the time zones and days where you can focus best will increase the quality of your learning process.
7- Best Quality with Totally Affordable Fees
Finding a proper Arabic learning online course with affordable fees is no longer a problem as here, at Riwaq Al Quran, you can find the best Arabic language programs delivered by native online Arabic tutors specialized in the field of Arabic language teaching with the most affordable fees.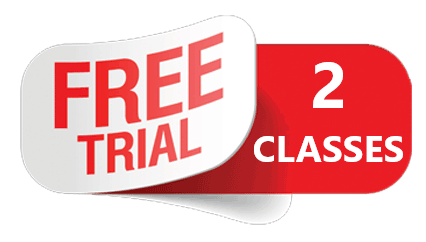 8- Having Fun All Through Our Online Arabic Classes
You can never stick to learning anything unless it is enjoyable and memorable as having fun while learning is of great importance and helps students to retrain information way better.
One of the features that make ours the best online Arabic course is that we use different strategies and activities that make Arabic teaching engaging and fun in each domain of language learning: listening, speaking, reading, and writing.
9- We Send Weekly and Monthly Reports
As we believe that evaluating the progress of our students plays a vital role throughout the journey of learning Arabic online and is considered one of the most important learning aids, we hand out weekly and monthly reports of your progress to keep on track with your performance.
Our regular reports are so beneficial on so many levels; it provides you with a visual chart of your improvement and it also helps you to remain motivated and productive to achieve your goal of studying Arabic online and that is why our program is the best online Arabic course ever.
All these make our general Arabic course among the best online Arabic courses for non-Arabic speakers!
Best Place to Learn Arabic Online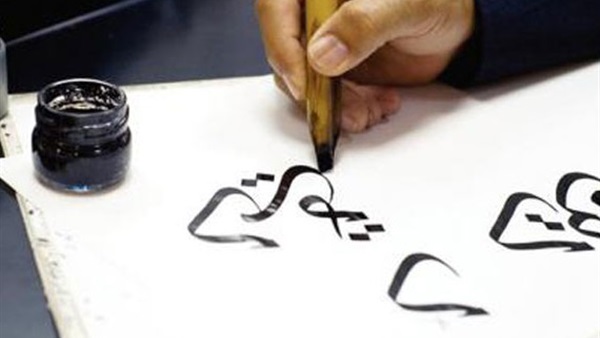 Here Is How to Join Riwaq Al Quran Arabic Course in Detail:
Choose the online course you want to enroll in.
If you have any questions about Arabic, ask us or visit the blogs section of our page.
Click Here to get information about pricing and special offers.
Set your goal and contact us!
What are you waiting for? Register now for Two Free Trial Classes and start the best online Arabic course!