Learn Noorani Qaida Online – Best Online Qaidah Courses and Classes At Home
Noorani Qaida online course is a good option for you and your kids that will teach you how to learn Noorani Qaida in English step-by-step!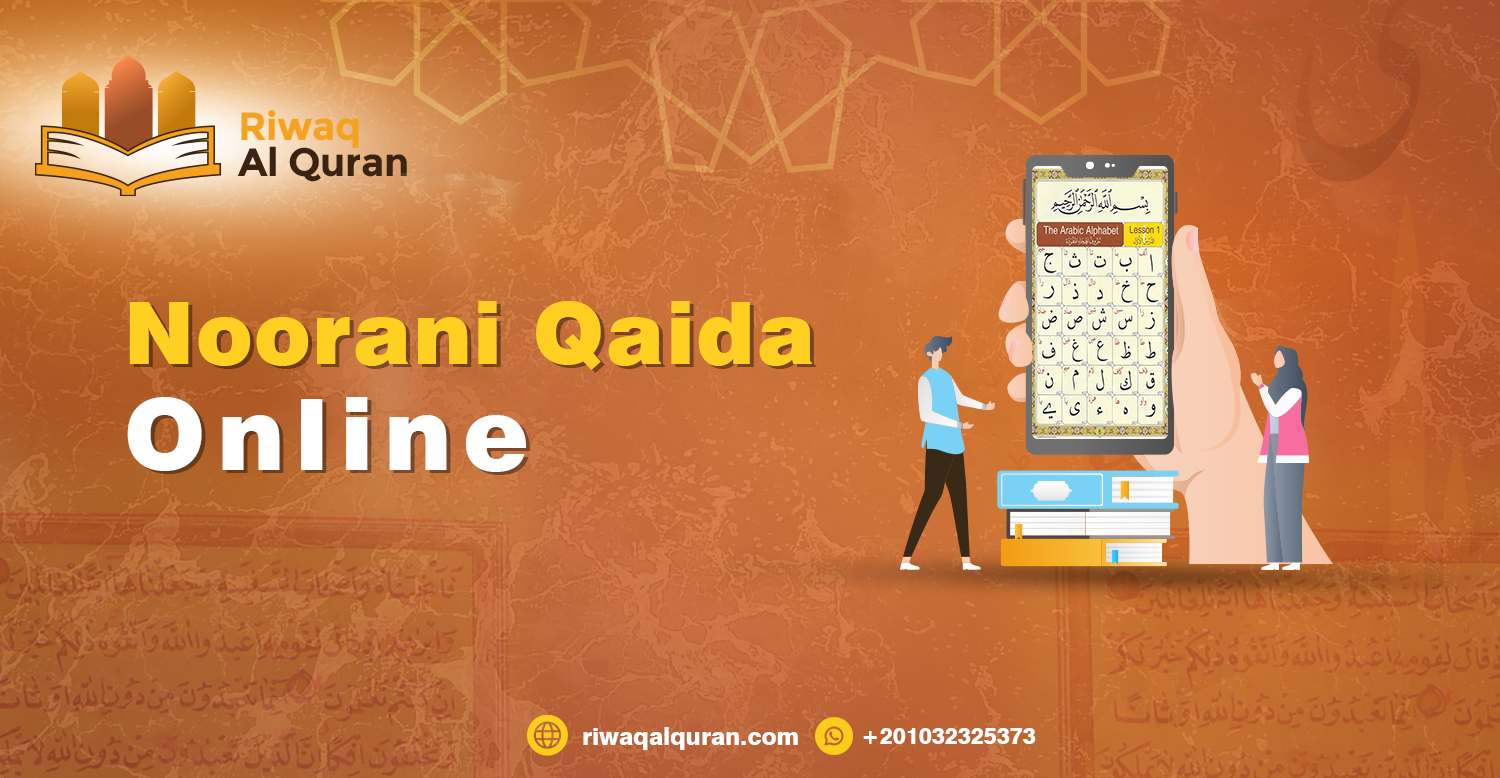 Learn Noorani Qaida Online Course
If you are a beginner and do not have previous knowledge of the Arabic language and looking forward to learning online, then our Noorani Qaida course is a great way to read the Quran properly without making pronunciation mistakes.
The aim of the Noorani Qaida course is to teach beginner students of the Arabic Language the correct pronunciation of letters, which will in turn help also in the teaching of the Quran to men and women of all ages, spread awareness, and learn the rulings of tajweed in addition.
Luckily, unlike the old times, you do not have to join physical classes to learn Noorani Qaida. Today Riwaq AlQuran Institute provides a Noorani Qaida Online Course that will help you learn Noorani Qaida online with tajweed from the comfort of your own home.
If you have any confusion about the online learning process, you are going to be relieved of all your worries regarding how to learn Noorani Qaida online from this guide.
What is Noorani Qaida?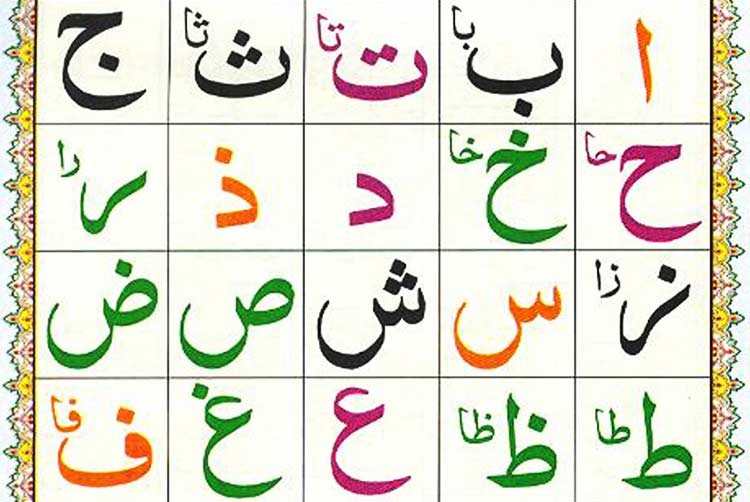 The name 'Noorani Qaida' is derived from the name of its author, Sheikh Nur Muhammad Haqqani.
Using passages from the Quran, this book outlines how to correctly pronounce the Arabic alphabet, and helps students learn how to learn the Quran. It begins with the Arabic alphabet Noorani Qaida, regarding how the letters are pronounced individually and as a whole, then some Noorani Qaida Tajweed rules.
In Noorani Qaida, a total of seventeen chapters are dedicated to teaching the Arabic alphabet, Arabic words, then complete Quranic verses, other than the Tajweed rules. Non-Arab students find it particularly easy to learn Arabic in this way, especially young students.
There are various levels of complexity in the Arabic language. Noorani Qaida allows you to become proficient in reading the Arabic language by helping you understand the tajweed rules.
Why is Learning Noorani Qaida Essential?
An able Muslim must learn Noorani Qaida at the beginning if he or she desires to be able to pronounce the Quran correctly. The Noorani Qaida contains all the Arabic alphabets and helps non-native Muslims perfect their Arabic pronunciation before they begin reading the Quran. Anyone who is not an Arab must learn the alphabet of the Arabic language in order to correctly pronounce the Quranic words.
Some advantages of studying Noorani Qaida for kids and non-native Muslims:
It allows you to learn to read joint letters and compound letters.
It is the foundation of reading and learning the Quran.
You can be able to pronounce the words without any mistakes by Noorani Qaida tajweed reading.
You can learn Long vowels (also known as Huroof Maddyiah), Huroof Linah, Noon Sakeenah, and Tanwin.
Exercises in the curriculum can help increase your fluency.
Why to Choose Riwaq Al

Quran

's Noorani Qaida Online Course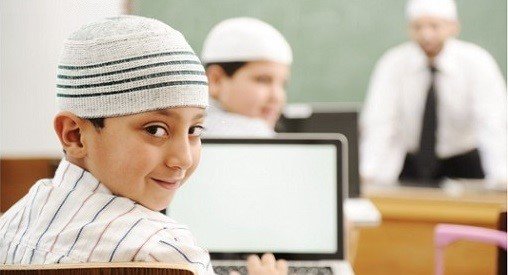 This is a common question that pops up in the mind of people when they decide to learn Noorani Qaida online. Such decisions can be overwhelming, and we understand that. This is why we have compiled a list of reasons why our Noorani Qaida online course is a good option for you and your kids that will teach you how to learn Noorani Qaida in English step-by-step!
1. Learning at Your Own Pace
When it comes to online Qaida teaching, some people can learn it in a very short time, while some might take a few months to grasp the concepts. If you need more time to grasp the concepts, you can do so. In case you are a fast learner and want to complete Noorani Qaida faster, then that is possible too.
When you choose traditional face-to-face classes to know how to read Noorani Qaida, you do not have as much control over your schedule. On the contrary, when you choose online institutions, you can learn at your own speed.
2. No Geographical Boundaries
The second benefit of choosing to learn Noorani Qaida online is that there are no geographical barriers and you can take a class no matter where you are. Thankfully, you can have the best Islamic educational institutions within your reach when you opt for online education.
3. Feedback on Each Class
Typically in our online Noorani Qaidah Course, each student is assigned a separate teacher, which allows the students to receive feedback on their Noorani Qaida Arabic performance that is both fast and accurate.
With our online Noorani Qaida classes, you can also ask your teacher to provide you with more frequent feedback so as to improve your learning and pronunciation skills.
The new monthly reports are compared with the old ones and the level of improvement is assessed in learning because Riwaq AlQuran is committed to helping you in achieving your goals. Our expert Quran tutors will fully support and help you to achieve your goals step-by-step.
4. Affordable Fees
Our aim is to offer the best Quran teachers and the incomparable services of online Quran teaching with affordable fees. As compared to the other Quran online academies that charge a very high price for their course. our online Quran classes are a much more convenient option, both in terms of price and learning.
What You Will Learn in Our Noorani Qaida Online Lessons
Reading the Arabic Alphabets individually, congruently, or separately

Different shapes of the Arabic letters according to their position in the word
The Arabic letters with types of vowels and Tanween
The letters of lengthening & soft Lengthening
The Arabic letters with Sukoon
The doubled letters… and many more!
Course Goals
Learning how to pronounce the Arabic Alphabet with diacritic marks by native-Arab tutors
Learning how to read Quranic Arabic & Modern Standard Arabic (MSA) properly
Pronouncing Quran words properly in a face-to-face interaction
Conclusion
The book of Allah SWT is a source of mercy and guidance to the entire human race. Giving it its due love and respect and doing our best to learn Quran Recitation Online is a great virtue as prophet Muhammad PBUH said, "The best among you (Muslims) are those who learn the Quran and teach it." (Sahih Al-Bukhari)