Quran Memorization Online Course With Experts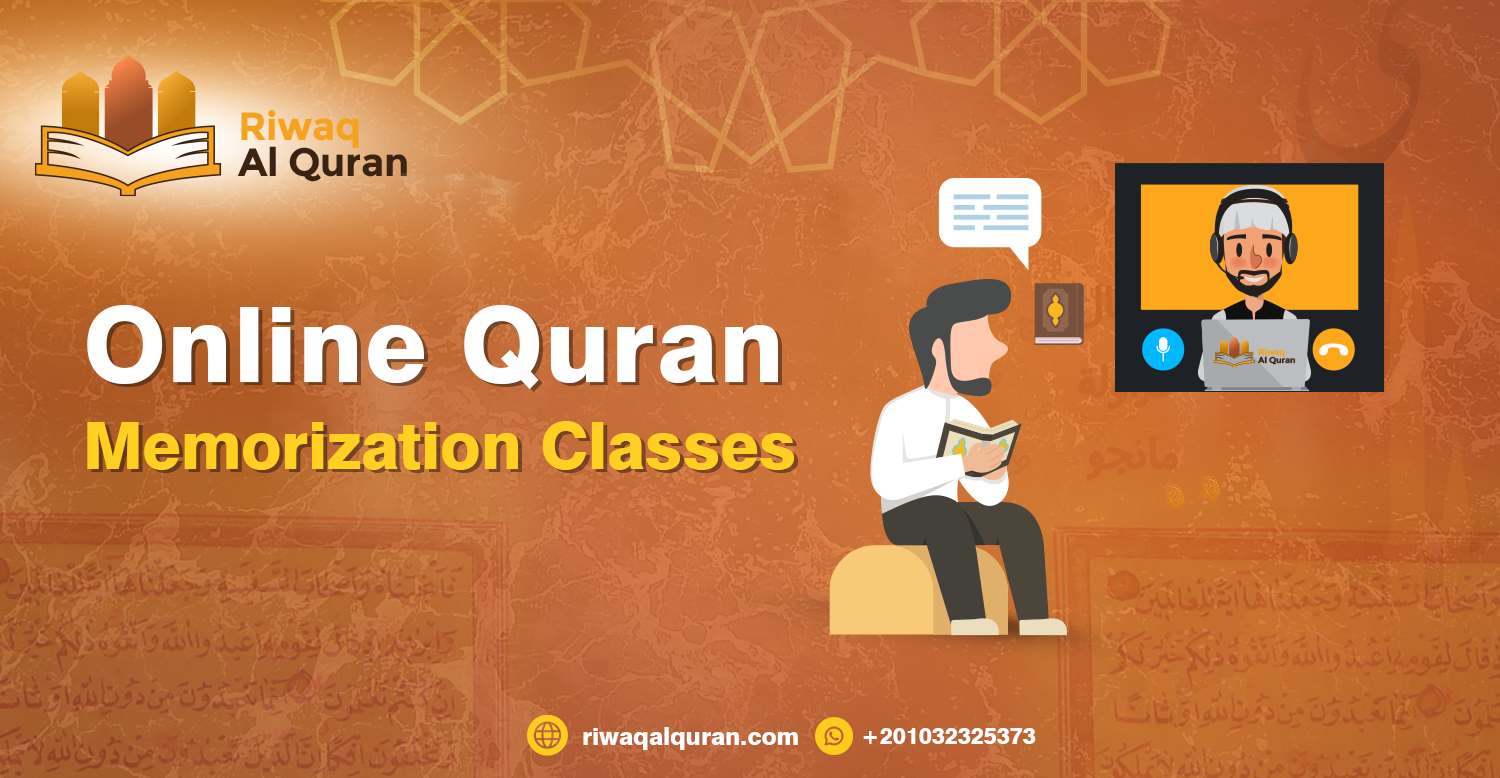 Do you want to memorize Quran online with certified male and female Quran teachers? Our online Quran memorization course is designed to help Muslims who aspire to finish Hifz Quran reach their goal.
Whether you are longing to become a Hafiz of the Quran, or simply want to memorize just a few short surahs so as to recite them in your prayers, our online Quran Hifz classes are the perfect first step towards achieving your journey of lifelong memorization of the book of Allah SWT.
On average, our students accomplish the memorization journey of the Holy Quran within 3 to 5 years which mainly depends on their determination and the number of classes they take per week.
What Makes Our Online Hifz Course So Special?
You may find many online Quran learning providers; however, certain features make Riwaq AlQuran's Hifz program for adults unique and different from any other online Quran memorization classes.
The following factors are what make our Quran Hifz school the best online Quran memorization course:
1. Free Level Assessment to All New Students
We offer two free level assessment sessions to all of our new students in order to place them in the right course that is most suitable for their level. In Riwaq AlQuran, we have different course levels starting from foundational classes to direct recitation and memorization classes, depending on the learner's level of Arabic and Quran which will be previously assessed in the first two sessions.
2. Native & Well-experienced Online Quran Teachers Certified by Al Quran
In Riwaq AlQuran, we try our utmost to hire the best highly qualified online Quran teachers who can offer you great classes to memorize Quran online. All our male and female Quran teachers have been assessed and carefully chosen to work with us before handing them the responsibility to teach Quran learners.
Our Teachers are well-trained, and most of them have graduated from Al-Azhar University which is one of the most prestigious universities in the Islamic world. Besides, they hold an Ijazah which is a license indicating that one has been authorized by a higher ascendancy to teach the Holy Quran recitation with tajweed from approved Sheikhs and scholars in Egypt.
In addition, it is a great advantage to learn Quran recitation and memorization with tajweed rules online from native Arab teachers. As Quran is revealed in the Arabic language, it is extremely important to learn Quran from an expert Arab Quran tutor who will guide and aid you to pronounce the Arabic letters accurately from their specific place of articulation which is a necessity to reach the correct Quran recitation. Our tutors also have an excellent command of the English language to interact with their learners and deliver Quran lessons with ease.
3. Fun and Positive Learning Environment
Our tutors know very well how to teach kids Quran memorization skillfully. They tend to incorporate fun ways to teach kids Quran memorization and make it interactive and engage even the most restless children all through their online Quran memorization classes.
4. One-to-One Online Quran Memorization Classes
We set up a one-to-one Online Quran Hifz Program for our teachers to give due attention to every learner, guaranteeing an interactive, effective and enjoyable learning process. Our Quran memorization online classes are 30% to 40% faster than group classes, because, in the one-to-one online Quran classes, students get full attention and memorize Quran quickly which saves the learner's time and effort.
5. Regular Revision and Practice
Since revision is the heart of learning, our online Quran memorization classes will show you how to revise Quran Hifz properly and help you learn to memorize Quran and not forget by doing comprehensive revision in parallel with the new memorization.
6. Affordable Subscription Fees
Our aim is to offer the best Quran teachers and the incomparable services of online Quran teaching with affordable subscription fees to all learners seeking memorization and recitation of the Holy Quran. As compared to other educational institutions and facilities that charge students serious money for their classes, our online Quran classes are a much more thrifty and reliable option, both in terms of learning and price.
Quran Memorization Online Course Description
Our Quran memorization online course can focus on memorizing Juz' Amma & Juz' Tabarak, any specified Surahs, or an intensive Hifz course. The amount of memorization or recitation depends on the student's preference and goal.
On average, our students take 3 to 5 years to accomplish the goal of memorizing the entire Quran, depending on their determination, language level, memorization cognitive skills, and the number of classes per week.
The student will also study the rules of Tajweed in detail like Ikhfaa, Idghaam, Iqlab, Ghunna, Qalqala, Makharij (points of articulations), and rules of Waqaf (stopping rules during recitation) with practical applications.
You will practice the rules with the guidance and aid of your instructor and learn how to detect and apply these rules on your own during the recitation of the book of Allah. Besides Quran recitation and Tajweed, you will study the meaning of the verses and the reasons behind revealing them which is the utmost benefit of learning the Holy Quran.
Online Quran Memorization Course with Tajweed Goals
How to Hifz Quran Online
It is a great virtue to learn and memorize Quran properly and give it its due effort and respect as prophet Muhammad PBUH said: "The one who is proficient in the recitation of the Qur'an will be with the honorable and obedient scribes (angels) and he who recites the Quran and finds it difficult to recite, doing his best to recite it in the best way possible, will have two rewards." [Al-Bukhari and Muslim]
Whether you want to do Hifz online, learn Quran Recitation Online, or even our Tajweed Course Online to learn Quran with Tajweed, Riwaq AlQuran is the right place for you!
It needs just a few clicks now to start such a rewarding journey from the comfort of your own home by enrolling in our special Hifz Quran for adults, as well as kids. Contact us and get two free trials!