Skilled Egyptian Quran Teacher Online
Many Muslims from all over the world desire to take Quran lessons from a skilled Egyptian Quran teacher online. The reason for this is their efforts to learn the Quran in the best way from its experts and to read it perfectly.
For Sisters and brothers who are just starting to learn the Quran, for children, those who want to consolidate their knowledge of Tajweed, those who look forward to doing Hifdh, and those who wish to become Qari of ten Qirat… In short, for every Muslim who wants to take lessons from an experienced Egyptian Quran teacher online with the highest quality education, here we have compiled an informative article just for you…
There is a world-accepted phenomenon, which is Egypt's leadership among Arab countries in the field of reading the Holy Quran and Qirat. Egypt is an Arab country that gathers many well-known Qirat scholars under its roof. The place where the Holy Quran descended is Mecca. But the place where it is read and taught best is in Egypt.
So where does the success of Egyptian teachers in teaching the Quran come from, Where can I learn Quran in Egypt?
Quran Recitation Tutors in Egypt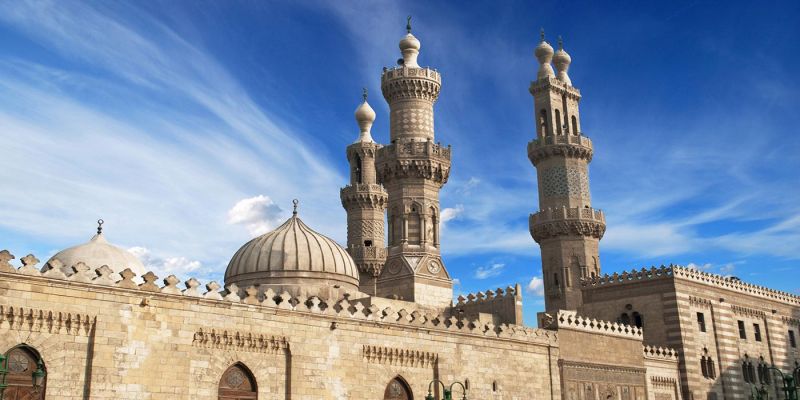 The criterion for the quality of Quran education is the qualifications of the teacher.
Every word that comes out of the tutor's mouth is reflected on the student like a mirror. Makharij, Tajweed, and reading are kinds of imitative learning, which work best with Arabic teachers. The reason for this is that thanks to their native Arabic language, it provides perfection in the application part of Tajweed knowledge. The student pronounces the letters just like an Arab and applies the rules of tajweed in a professional way.
This provides great advantages not only in reading the Quran but also in the Hifdh process, that our Ijazah certified Quran teachers ensure a Tajweed false-free memorization of the Quran. While coding the memorization with meanings in the context of the meanings of the verses, its efficiency increases to the highest level.
Our Qualified Teachers Are:
Pioneering in various Sunni online Quran classes.
Available 24/7, with solid communication skills.
Advanced English speakers.
Hafiz teachers with Ijazah.
Experienced in online Quran teaching to non-Arabic speakers.
Familiar with the usage of online platforms.
Online Quran Teachers for Kids and Adults
When Quran education is mentioned, religious education for the whole family comes to mind. This is because Muslim families often want their children to take religious lessons from an early age in order to establish the best Islamic foundations in their hearts and mind.
This thought is quite true. Predisposition to a different language in children is at its most productive level at a young age. Therefore, they tend to apply the Tajweed knowledge they have learned or the Quran verses they have memorized exactly as they learned from their native Arab tutors.
Our Online Quran Teachers for Kids
Use fun and playful teaching techniques.
Keep children's focus dynamic with full attention.
Prepare course contents and programs within the framework of pedagogical principles.

Follow a course flow suitable for the student by applying auditory, visual, or kinesthetic learning techniques

.
Follow an education method focused on endearing Islam.
Provide active participation in the lesson.
Online Quran Teachers for Adults
Our Online Quran Lessons for Adults are given by highly qualified Egyptian Arabic tutors. Riwaq Al Quran Quran teaching staff is certified in their fields and graduated from well-known institutions such as Al-Azhar University. The conveniences offered for adults in Riwaq Al Quran do not end with counting!
Aiming to provide Islamic sensitivities in the best way, Riwaq Al Quran offers our sisters and brothers a choice of teachers. With the possibility of choosing a male/female teacher, the most comfortable lesson opportunities are just a few clicks away! Click Now and start your lessons with native Quran teachers online!
How Can I Learn Quran Online for Beginners?
Learning the Quran is the sincere wish of many Muslims. Although the alphabet is different and may seem difficult, it is not what it seems. Learning the Quran can be made simple. The most curious subject of those who are willing to do this is the easiest way to learn the Quran. There are many ways and methods for this.
Of course, it is necessary to start with one of the methods specialized in teaching how to read Arabic texts like learning Noorani Qaida. The easiest way to learn is to read the letters in syllables by combining them after learning them. Then, it is possible to read the Quran together with the Suras.
Learning to read the Quran, which is a goal that everyone desires, is possible in all Muslim communities with both courses and individual training. As with everything, the first step in learning this book starts with patience and effort. Of course, learning it from someone who is skilled in his job, who can read the Quran according to the tajweed method, and who has the ability to teach.
Although these methods are useful for learning the Quran, the most accepted and experienced one in the Muslim world is to learn the Quran from an expert. Especially learning from a Native and Arabic teacher means knowing the Quran and pronouncing the letters of the Quran in the most accurate way. So, from whom should you learn the Quran?
Can You Learn Quran Online?
You definitely can! Now you don't have to go to Arab countries to learn the Quran and Arabic in the best way. Why… Located in Egypt, Riwaq Al Quran, whose scholar staff graduated from prestigious institutions such as Al-Azhar University and broke new ground in online Islamic education, offers quality education in the comfort of your home.
Create your own schedule, meet your teacher, and Start Your Lessons for Free!
What Should I Look for in a Quran Teacher?
The main factors you should look for in your Quran trainer are:
Your Quran teacher must be certified.
Being an Arab if possible, so you will have learned the Quran from an expert who is a native speaker.
Experience in online education, familiarity with online platforms.
Being disciplined and punctual.
Must have good communication skills.
If you are a non-Arabic speaker, your teacher should be able to speak English satisfactorily.
Must have educational qualifications to provide you with a proper learning process.
If possible, it should be learned from organizations or tutors in Arab countries.
Get to Know Our Scholars!
Start with a Highly Qualified Egyptian Quran Teacher Online:

SH. SHAHER
Imam and Preacher at the Ministry of Endowments and Religious Affairs in Egypt.
Ijazah holder in the Seven different Qirat.
Bachelor's degree in Islamic Dawah, Al Azhar University, 2017.
Awarded in 2017 as the top student in the faculty of Dawah.
● Field: Arabic and Islamic studies
SH. AMAL
Graduated from Faculty of Darul Uloom, Cairo University (Arabic Language & Islamic Sciences).
Finished the Qirat Institute at Al Azhar Al Sharif.
Qualified Egyptian Quran teacher online and an Ijazah holder of 10 Qirat.
15-year experience.
● Field: Quran and Qirat
SH. MOHAMED ALI
Graduated from Al-Azhar University with a Bachelor of Islamic Studies in English with special academic success.
Awarded as the top student in the Faculty of Languages and Translation by Shaykh Al-Azhar.
Certified (Ijazah holder) in the Holy Quran narrated by Hafs from Asim, with Isnaad.
● Field: Quran and Tajweed
SR. SANA MAGDY
Hafiza with Ijazah
Graduated from the faculty of languages and simultaneous interpretation, Al-Azhar University.
Hafiza of the Holy Quran and qualified Egyptian Quran teacher online.
ijazah holder of Qira'a of Asem (Hafs and Sho'ba).
● Field: Quran, Tajweed & Qirat
SH. MOHAMED
Hafiz with Ijazah
Native speaker of Arabic and skilled Egyptian Quran teacher online.
Two Ijazahs in Hafs Qira'ah.
Graduated from Al-Azhar University (Cairo, Egypt) with a Bachelor's Degree in Sharia and Law.
Besides his study process at the faculty of Shariah, he has done advanced courses in Arabic and Islamic studies in Al Azhar mosque and other Institutions.
● Field: Islamic Studies
US. MAHITAB
Qualified native Arabic speaker and Arabic teacher from Egypt.
Graduated from the Faculty of Al-Alsun (languages), Ain Shams University (Cairo, Egypt).
Diploma in Teaching Arabic as a Foreign Language, AUC (The American University in Cairo).
Field: Arabic
Riwaq Al Quran Quran Teaching
Looking for a skilled Egyptian Quran teacher online? you have come to the right place!
The Prophet said: "The best among you (Muslims) are those who learn the Qur'an and teach it." (Al-Bukhari)
Our primary goal with our education staff is to train qualified students in our qualified courses with affordable fees because we know that today's students will be someone else's teachers tomorrow. Generations will pass and the Quran will remain in the hearts with all its freshness. We, who undertake the task of teaching the Quran, and you, who try to do the learning task in the best way, may all of us be one of the valuable ones in the sight of Allah…
What are you waiting for? Click and Start Online Quran Teaching Freely!