+45 Umrah and Hajj Mubarak Wishes 2023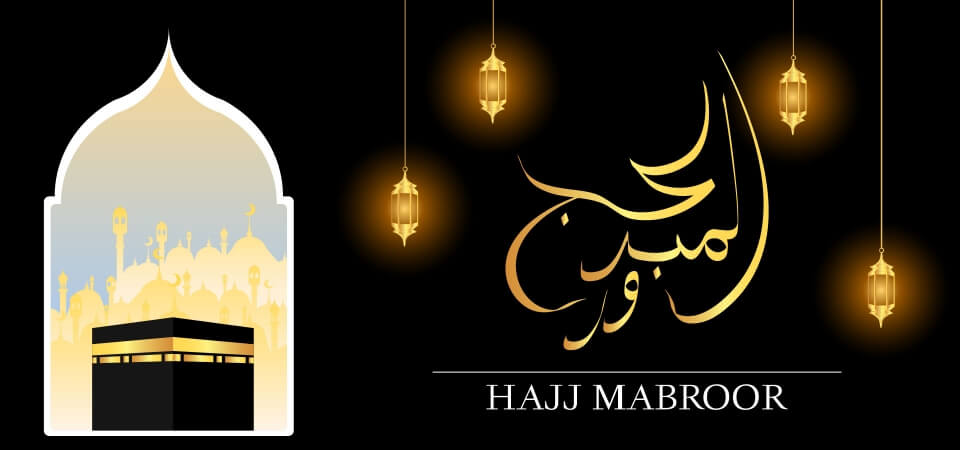 Before delving into Hajj Mubarak wishes 2022, let's know first the virtues of Hajj which make it clear why people congratulate each other on this great occasion. The Hajj consists of several different acts of worship in Islam. Among these are prayer, charity, Zakat, exemplary behavior, fasting, spending money to gain Allah's favor, patience, and Jihad. In addition to purifying the soul, it is believed to lead one onto a new path of spiritual success.
It can be seen that pilgrimage is not just limited to being an important principle of Islam. All Muslim's life is affected by Hajj in all aspects, such as social, economic, national, as well as moral. The Quran mentions pilgrimage as follows:
"In it are clear signs [such as] the standing place of Abraham. And whoever enters it [i.e., the Ḥaram] shall be safe. And [due] to Allah from the people is a pilgrimage to the House – for whoever is able to find thereto a way. But whoever disbelieves [i.e., refuses] – then indeed, Allah is free from need of the worlds". (Ali Imran :97)
In addition to that, there are numerous Ahadith that mention the significance of Hajj such as: "Whoever does Hajj for the consideration of Allah and does not have sexual relations, commit sins, or squabble unjustly during the Hajj, will come back clean like the day his mother gave birth to him without sins". (Sahih Al-Bukhari)
Thankfully, you can now learn more virtues and all what you need to know about performing Hajj in a few one-on-one classes of our special Fiqh of Worship Course.
Hajj Mubarak Wishes and Greetings 2022
We should know now that every Muslim should celebrate the occasion of Hajj given its importance in the lives of Muslims. For Muslim festivals like Eid, people will say "Eid Mubarak". The word Eid Mubarak is translated as "happy festival" in English, and most Muslims will use it on occasions such as Eid Al-Adha or Eid Al-Fitr.
For Hajj, some people will say "Hajj Mubarak" which means simply "Happy Hajj". It is important to note that there is no specific wording that a Muslim must use when wishing another Muslim Hajj Mubarak.
In this article, we have compiled some of the best Hajj wishes you can say to your friends on this holy occasion, as we presented an article about Ramadan Kareem Wishes before. Therefore, if you're interested in finding out the best Hajj Mubarak wishes 2022, this article is going to introduce you to some of the best Eid greetings that you can share with your friends or even download Hajj Mubarak wishes in photos!
Hajj & Umrah Mubarak Wishes in English
English is an international language. You can communicate with people in different languages, using it. To wish your friends Hajj Mabroor greetings, you can use the following wishes:
Unity, brotherhood, and sacrifice are a few of the things that the Hajj teaches. What a wonderful day it could be if this day brought the poor and the rich together. Hajj Mubarak!

Islam is built upon five pillars that allow Allah to sow joy and blessings upon mankind. As part of our efforts to seek Allah's guidance, we try our best to

perform the Hajj correctly

. May Allah bless your Hajj.

It is a long journey, and there is a lot ahead of us, but when Allah is with us, we will always emerge victoriously. You are in his hands. May he guide you along the way. Happy Hajj.
Hajj Mubarak Wishes 2022 in Arabic
Listed below are best wishes for pilgrimage in Arabic. These wishes are an Arabic translation of the English Hajj wishes we mentioned above.
!الوحدة والأخوة والتضحية من بين الأمور الكثيرة التي يعلّمها لنا الحج. يا له من يوم عظيم يجمع الفقراء والأغنياء معًا. حج مبارك
!هناك طريق طويل لنقطعه، هناك الكثير مما يجب التغلب عليه ، ولكن بوجود الله معنا فإننا سنفلح دائمًا. حج سعيد
إذا أحسننا الحج فهناك نعم كثيرة تنتظرنا في الجنة. أتمنى لجميع رفاقي المؤمنين حجاً سعيداً
!هناك خمسة أركان في الإسلام تجلب إلينا جميعا نعم ورضا الله. لقد أمرنا الله بأداء فريضة الحج كأحد أركان إسلامنا. حج سعيد لك
.الاحتفال بهذا اليوم نعمة لنا. أطيب تمنياتي لجميع المسلمين الذين يحتفلون بهذا اليوم المميز مع عائلاتهم
How to Respond to Hajj Wishes?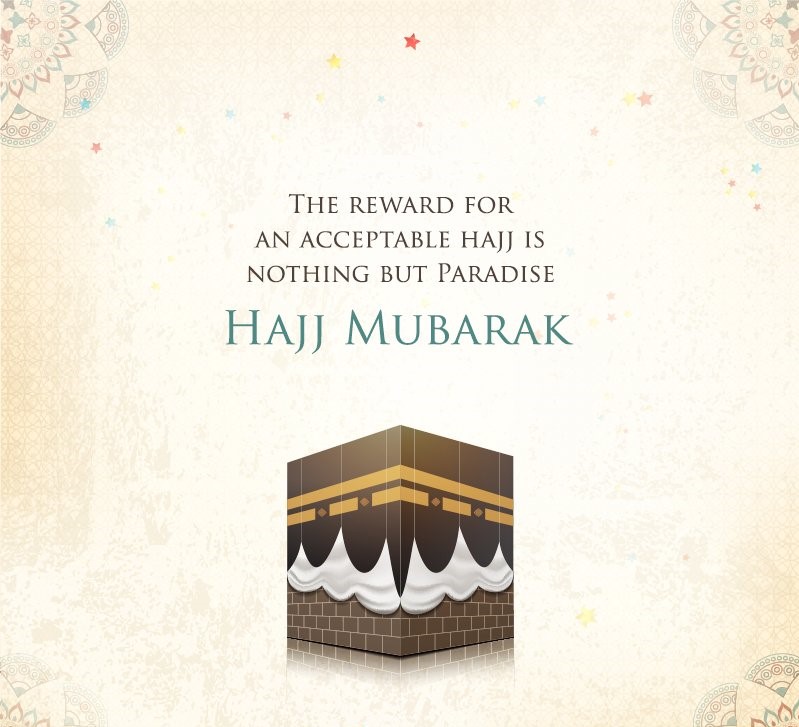 Just like greeting someone does not have any hard and fast rules, there are no strict rules for responding to Hajj wishes as well. Typically, most people respond to Hajj wishes by saying 'Hajj Mubarak' in return. If the greeting involves a prayer, then you can say آمين (Amin). The literal meaning of this word is 'so be it', and it's said as a response to prayers.
Allah Almighty says in the Quran: "And when you are greeted with a salutation, greet with one better than it, or return the same (An-Nisa :86)
How to Wish Someone Going for Hajj?
There are several greetings for a person coming back from Hajj. Prophet Muhammad said: "When you meet anyone who has performed hajj, greet him, shake hands with him, and beseech him to pray for the forgiveness of your sins before he reaches his home because he is in the state that decision of forgiveness has been taken for him"
Here comes an important question: how do you greet the Hajj pilgrims? Check these duas out:
May Allah fulfill all of your wishes today. With this Hajj, may he fill your life with happiness and positive emotions, wishing you a joyful Hajj.
Hajj Mubarak! May Allah's blessings guide your way, strengthen your faith, and bring joy to your heart as you praise and serve today, tomorrow, and always!
Hajj & Umrah SMS and messages
Here are some other Hajj SMS and messages that you can share with your loved ones:
Hajj Mubarak Quotes in English 2022
If you want to share some special Umrah and Hajj Mubarak Quotes in English with your fellows, see the options we have listed below!
An image cannot do justice to this magnificent sight. Each glance returns with greater delight!

It is on the day of Arafah that Allah the Almighty frees many people from eternal punishment. As the Angels approach Allah, he will express his pride and ask what my worshipers want.

Thank Allah for giving us this opportunity to go to Umrah and may he make us righteous.
I pray that Allah accepts your humble efforts, prayers, and sacrifices.
If you are in the Holy City and in the Haram, remember the sacrifices made by the Prophet (peace be upon him), his family and companions as well as the sacredness and excellence of the place
Conclusion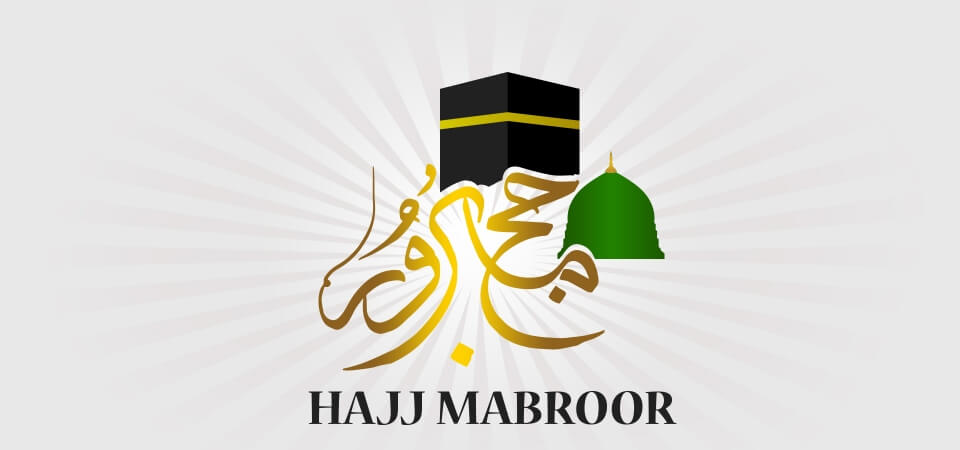 This brings us to the end of our article on Hajj Mubarak wishes 2022. In the Hajj, Muslims are reminded of the true importance of life on earth, and the afterlife, by shedding all markers of wealth, status, and pride.
We hope that this article gave you an in-depth insight into some of the best Hajj Mubarak wishes for 2022.
Related blogs: