Want to Learn How to Speak Arabic Like Natives in 2021?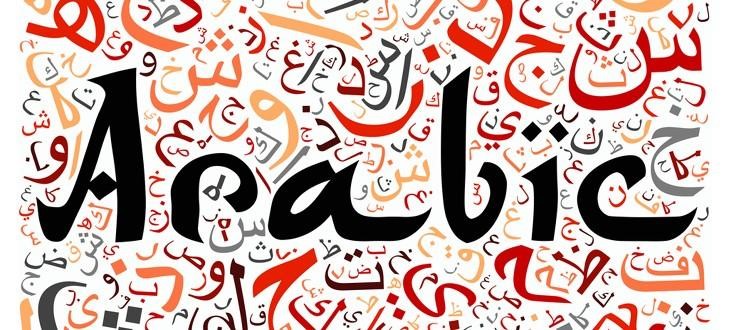 Learning how to speak Arabic fluently is the skill that gives us the ability to communicate with different Arab people and learn more about their traditions and cultures. No doubt that all four skills are complementary to one another but learning spoken Arabic is considered the cornerstone of all the four skills as is the tool by which Arab nations express themselves. The above-mentioned lines clearly show how important it is to learn how to speak the Arabic language.
Want to know how to speak Arabic

fluently in 2021? Here are 9 best learning tactics to Speak Arabic Like Natives:
1- Think in Arabic.
One of the fatal mistakes that many learners make when they speak Arabic is to think in their native language first and then try to translate what they want to say into Arabic. Train your mind to think in Arabic in the first place, you can achieve that by learning just enough grammar to name every single object in your surroundings using basic and simple sentences. It can bring you a step closer to fluency and you will see the words flow naturally after a while as our minds tend to remember the things that are connected to each other.
2- Repeat! Repeat! Repeat!
One good way that can help you speak Arabic fluently and spontaneously is to combine words into phrases and repeat them as many times as you can until you feel pretty comfortable with all of them. You will gradually find the learning process becomes easier since repetition is regarded as a key learning aid. It can also help you in improving speed and learning how to speak Arabic fast as you repeat what you study over and over again.
3- Allot a specific time every day just to learn to speak Arabic.
Many people want to learn how to speak Arabic fast. It is said that there can be no mastery without consistency and dedication so try your best to stay in the flow by setting aside a specific time every day to practice and learn spoken Arabic online. This can encourage you and catapult your progress forward.
4- Imitate!
One of the most prominent ways that can help you speak Arabic like natives is imitation. A big part of language is actually learned by imitation as it influences grammatical development and helps you improve your accent as well as your facial expressions.
5- Carry a dictionary with you.
Dictionaries are of great importance when learning a new language. A good dictionary can improve your communication skills a lot by looking up for any word that pops into your mind and making sure you are using it correctly. This makes a much bigger difference than you even expect in the journey of learning to speak Arabic and it also boosts your self-confidence.
6- Practice with a native Arabic speaker.
One of the golden pieces of advice is to have a native Arabic speaker as your language partner to keep your speaking skills active. The internet has turned the world into a global village and you can easily find a lot of people speaking Arabic as their mother tongue through social media or even an online forum. All you need to do is to find someone with the right skills that has similar interests.
7- Find a way to make it fun.
It is crucial to find a way to make what you learn enjoyable and engaging if you want to stick to it. No doubt that when learning spoken Arabic is interactive and fun, you will find yourself more likely to follow along and retrain what you learn.
8- Never lose hope.
The journey of a thousand miles begins with a single step! You can achieve your goal and learn how to speak Arabic spontaneously if you dedicate yourself to the pursuit. Having the ability to push along Arabic conversation practice may sound a bit difficult at the beginning but it is definitely possible and even quite fun.
9- Speak Arabic online: The best way to learn to speak Arabic in 2021
Want to know how to speak Arabic fluently in 2021? Speak Arabic online! Now, the best way to learn to speak Arabic fluently is through online classes. We at Riwaq Al Quran Institute make it available for everyone to speak Arabic online with certified native Arabic tutors. Riwaq Al Quran is just the right place for you if you want to master Arabic and speak like natives. We offer you a special variety of Arabic speaking courses online that suit all ages and levels with flexible schedules and monthly reports that allow you to easily track your progress and push yourself forward.
Ready to delve into the magnificence of the Arabic language? Here are the other Arabic courses we provide:
Choose what suits you best and contact us NOW!