Want to Learn Arabic Online? Here Are Six Reasons to Learn Arabic Now!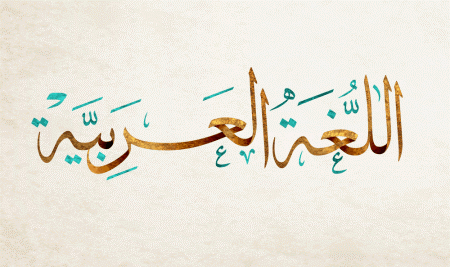 A lot of people want to learn Arabic online but they may ask themselves whether learning Arabic is important or not and the answer is: ABSOLUTELY YES! As you are going to learn an incredibly rich language with more than 420 million people speaking it!
Still, sitting on the fence and not able to decide?
Here are 6 reasons why you won't regret learning Arabic as your next language:
1- Arabic Language is in high demand.
Learning Arabic can open so many doors for you and take you paths you might never have expected to take before! It is considered one of the top 5 most spoken languages all over the world with more than 300 million native speakers. it is also the official language of 26 states and is widely taught in numerous schools and universities.
2- Arab culture is amazingly interesting.
Learning Arabic gives you a chance to know more about the traditions of the countries where Arabic is spoken. It can take you through a tour of the outstanding Arabic culture and make you delve into its magnificence as it is the tool by which Arab nations express themselves.
3- The Noble Quran and Hadith are in Arabic.
No doubt that Arabic has acquired a special value and a sacred state all over the years as it is the language of the Holy Quran and the Islamic heritage. When studying Arabic online or offline, you are not only learning a new language but you are also gaining insight into Islamic manners and beliefs since the Quran and Hadith are written in Arabic. Moreover, Umar Ibn al-Khattab (may Allah be pleased with him) once advised the Ummah to learn Arabic for it is an integral part of our religion.
4- Arabic literature speaks to your soul.
Arabic literature has held such an important place among the literature of other languages and is still vibrant to the present day. It is unlike what you can find elsewhere and it directly touches your heart. Arabic poetry is also wondrous beyond words with a certain rhythm and has been influential all over the world.
5- Saying a lot with only a few words!
Arabic has an exceptionally remarkable ability to express a lot of meanings in only a small amount of words. The Saheeh International English Translation of the Holy Quran has almost twice the number of words as the Arabic language also Arabic is crucial for understanding Quran. That means it may take twice the number of words in English to say the same things in Arabic!
6- The writing and the style of it.
Arabic is a super unique language with such a mathematically structured grammar. It is also a flexible one as you can usually switch between the words to convey different meanings.

Riwaq Al Quran Institute offers you different Arabic language courses online with flexible schedules that suit all levels and ages to help you reach your goals and learn Arabic online in the most effective way.
Here is a list of our courses by which you can:
What are you waiting for to begin such a rewarding endeavor?
Contact us now to schedule your TWO FREE Trial classes and start the best online Arabic course!