4 Practical Steps on How to Teach a Child to Read Arabic Effectively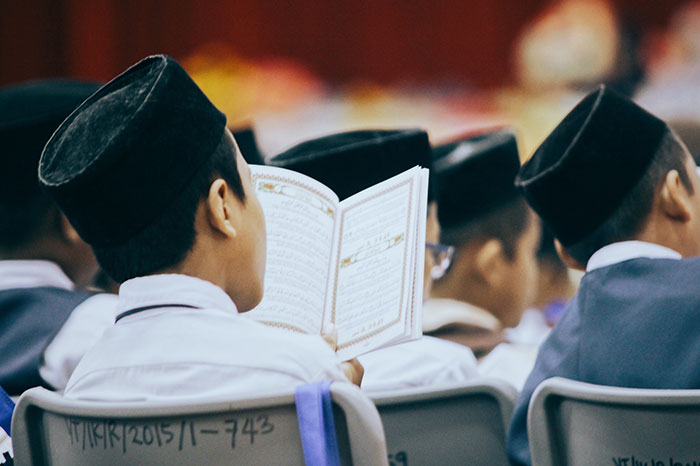 It is true that Arabic is a challenging language to learn. It requires hard work, persistence, and motivation. Many factors make learning Arabic difficult. Its dramatically different script, pronunciation, and orientation to right-to-left are all factors that make it different than the common European languages of French, German, Spanish, and Portuguese, all of which differ from French, German, Spanish, and Portuguese.
The importance of learning Arabic at a young age can't be overstated. Many parents worry about giving their children the best tools to succeed later on in life by teaching them a second language. Often, even very motivated parents fail due to everyday life getting in the way. They fail because they don't have the right method and don't know what to do.
If you are not an Arabic speaker or of Arabic heritage, you may be wondering how to teach your child Arabic. In this article, we will walk you through how to teach a child to read Arabic in easy 4 steps. Let's get started!
Teach Your Child to Read Arabic in 4 Easy Lessons
In contrast to learning how to read the English language, learning how to teach a child to read Arabic can be challenging because there are fewer resources and variety available. We are here to assist you in overcoming it successfully. Here are 4 simple steps you can follow on how to teach a child to read Arabic.
1. Start with the Alphabet
Learning the Arabic alphabet and writing differs from the alphabet used by English-speaking countries. Words are read and written from right to left, and they contain 28 letters, as well as several special characters and vowels.
Here is how you can get started:
Puzzle out the Arabic Alphabet using a wooden block.
Make crafts for each letter.
Playdough can be used to make the letter.
Hang posters on the wall and use flashcards as visual aids.
Use sandpaper letters. For that, apply glue on simple flashcard alphabet and then sprinkle sand on them to make it stick. Dust the remaining sand off and there you have it – sandpaper letter!
Make the letter out of sand in a tray.
Invest time in making a fun video featuring the Arabic alphabet.
It is considered one of the best ways of how to teach a child to read Arabic as it will help your kid develop solid letter recognition skills, transitioning to the joined-up script was easier. Soon enough, they will be able to identify each letter without any issues Inshaallah. Also, here are more 6 tips and tricks on How to Teach a Child the Arabic Alphabet
2. Proceed with Joined-up Handwriting
In the lesson, teach the letters in three parts: initials, medials, and endings. In this way, you will be able to help your child learn how to read the joined-up letters and see how well he is understanding what you are showing him.
3. Teach Tashkeel
Vowels should be separated one at a time. Start by teaching only Fatha for each letter. Once your child has mastered each letter with only Fatha, add more practice with both Fatha words and three-letter words.
Once your child is able to read Fatha and Kasra, make sure to do the same with Dummah, but this time add extra practice with three-letter Arabic words for kids by using Fatha, Kasra, and Dummah. It can help to demonstrate how your mouth looks and how you sound out each vowel when you are demonstrating a vowel.
4. Teach Remaining Lessons with an Emphasis on the Important Rules
Students can learn the Arabic alphabet much better when you emphasize the important rules of the Arabic language for them. Since this is a tricky part, you can take help from a professional to know about the important rules of the Arabic language.
For instance, we at Riwaq Al Quran have a special variety of kids' courses that are specifically designed for young learners. We do not only focus on the academic part, but we also make sure that a fun and engaging atmosphere is maintained throughout the course.
We accept young learners and with the help of our native teachers, we make sure the kids can read the Arabic language the right way. Parents and guardians also do not have to worry about keeping daily track of their children's progress, since we provide weekly and monthly reports that discuss the performance of children in detail.
How to Teach a Child the Arabic Alphabet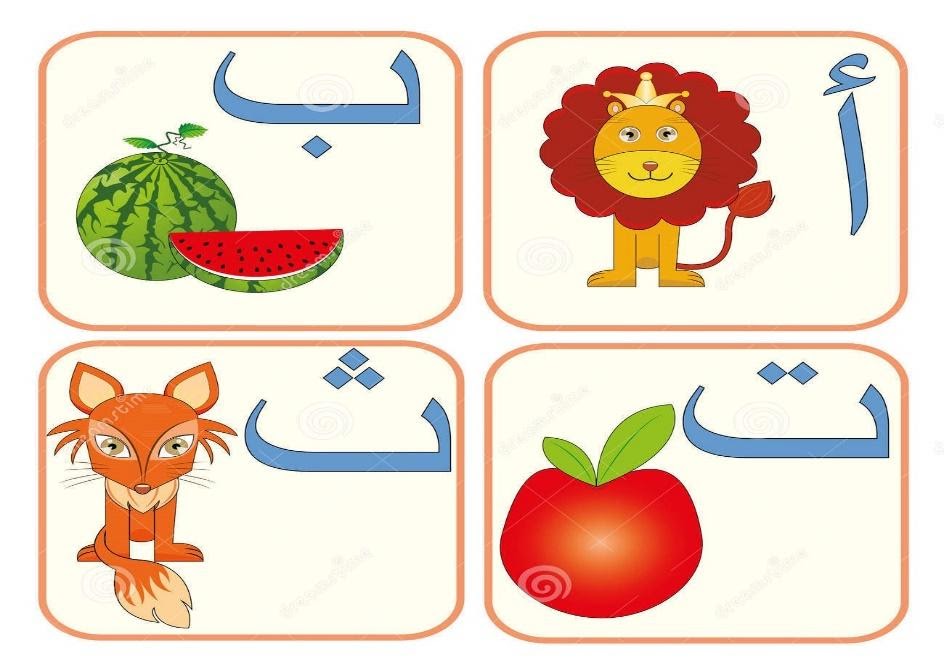 Since knowing how to teach a child to read Arabic can be a difficult task, you must make sure your ways are engaging and interest the children. Here are the three primary learning styles for better Arabic alphabet letter recognition:
Visual Learning Style
Colors and sights appeal to visual learners. Watching a teacher write on the board, watch a demonstration, look at images and diagrams is the best way to learn. They pay better attention to instructions if they are shown.
Arabic alphabet activities to explore in this category:
Shadow play
Match the letters with respective animals
Tracing or chalking
Puzzles
Auditory Learning Style
The auditory learner relies on sounds and explanations. By listening to an explanation or recording, they can effectively recall information. When they are learning, they prefer to read or say things aloud, or to have someone ask them questions as they answer them aloud.
Ideas to explore in this category are:
Books and stories
Rhymes and songs
Kinesthetic Learning Style
Kinesthetic learners prefer manipulating materials, projects, and experiences. Their preferred method is to act them out. A child under the age of five is actually a kinesthetic learner which is why they often test everything by putting it in their mouths. For this learning style, we use different materials on how to teach a child to read Arabic.
Ideas to explore in this category are:
Sand play
Dough and clay
Block
Salt tray letters
For more information, check this blog on how to make teaching Arabic for kids enjoyable.
Additional Tips on How to Teach a Child to Read Arabic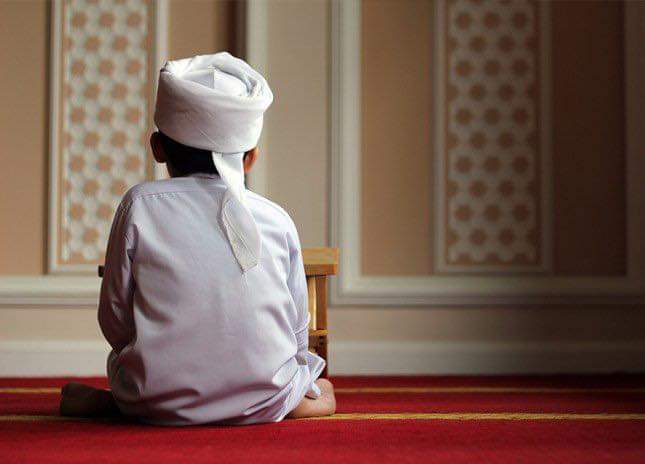 In addition to the tips we listed above, here are some other tools you can use on how to teach a child to read Arabic:
Listen to Arabic Music
For kids, music is an excellent way to learn Arabic, since they are usually very receptive to music from an early age. Your child can be exposed to Arabic music by singing lullabies and traditional Arabic songs when he is playing with you at home. Listen to Arabic music during your commutes or any time of day. You must play the same songs to your child regularly in order to develop his/her hearing memory. In addition, your child learns the Arabic language unconsciously as he or she becomes familiar with the sound and learns a new vocabulary.
Watch Videos in Arabic
Since we know how harmful screens can be to our children, we advise parents to limit their use of them (TV, computer, phone, tablet, etc.) as much as possible. To this end, we create simple games with wood or cardboard to encourage family and friends to play, learn, and share pleasant times together.
Nevertheless, if you watch the screens occasionally, we recommend you watch videos or movies for children in Arabic. You should choose Arabic content that your children can learn from to teach them Arabic vocabulary.
Engage With Other Arabic Speaking People
You need to instill the love of the language in their little heart before teaching Arabic to a child. Your kid will be much more motivated to learn Arabic as soon as he or she can see the value of the language.
Making friends with other Arabic-speaking families and discussing, playing, and having fun in Arabic are great ways to help your child become more adept at the language. This becomes an indispensable and useful tool for communication and will help him integrate better into society.
Conclusion
This brings us to the end of our article on how to teach a child to read Arabic in detail. We hope that this article helped clear your confusion regarding the topic under consideration. Do not forget to check out our Online Arabic Classes for Kids and start such a rewarding journey right now!